Good is the enemy of great
We set out to make a great suitcase, not just a good one. And we knew that in order to achieve that, we'd need not only the best quality materials and components available, but also factory partners who shared our exacting standards.
Our factory partners
We met with many factories before deciding which we would work with. Only a handful were able to meet our standards of quality, but the ones we chose really stood out to us with their level of expertise, craftsmanship, and attention to detail.
Rethinking the handle
We re-thought the traditional telescopic handle from top to bottom – upgrading the usual cast zinc tubes to high-grade aluminum, custom-designing the telescopic assembly to fit at opposing 45° angles (which reduces lateral and torsional movement), and re-engineering the handle release button to be on the underside, where it's more ergonomic to use.
The result: a beautifully sleek, sturdy handle that feels solid in the hand and is also more natural to use. Form, meet function.
See Quality Testing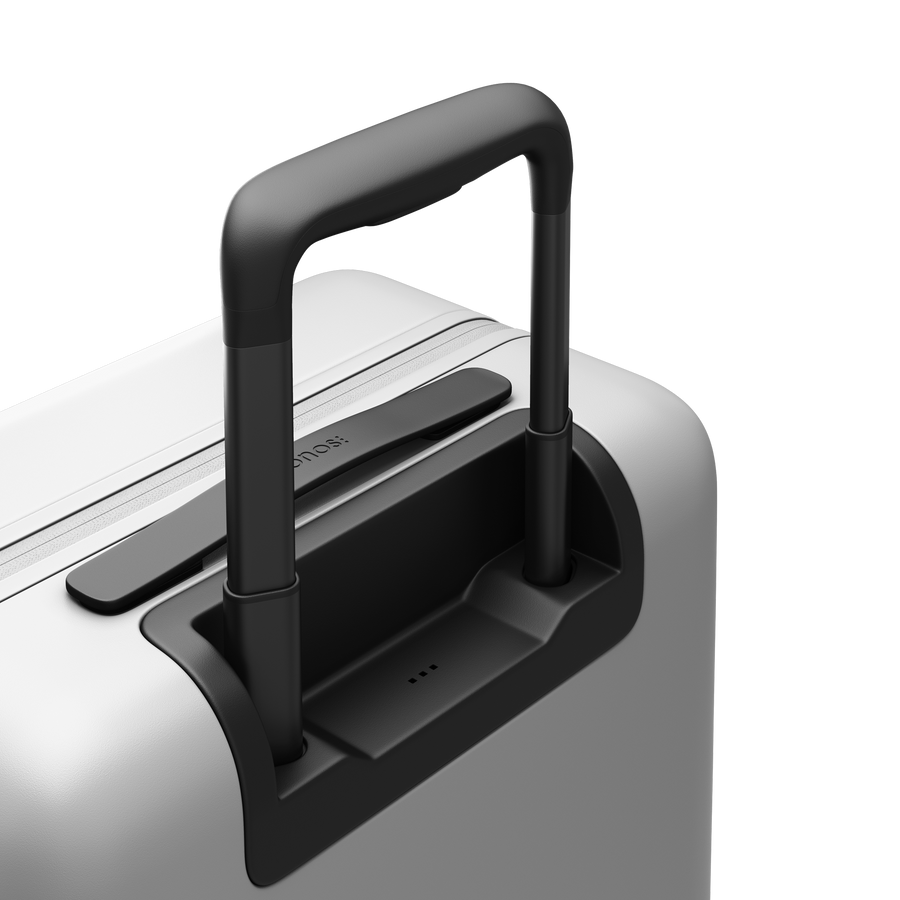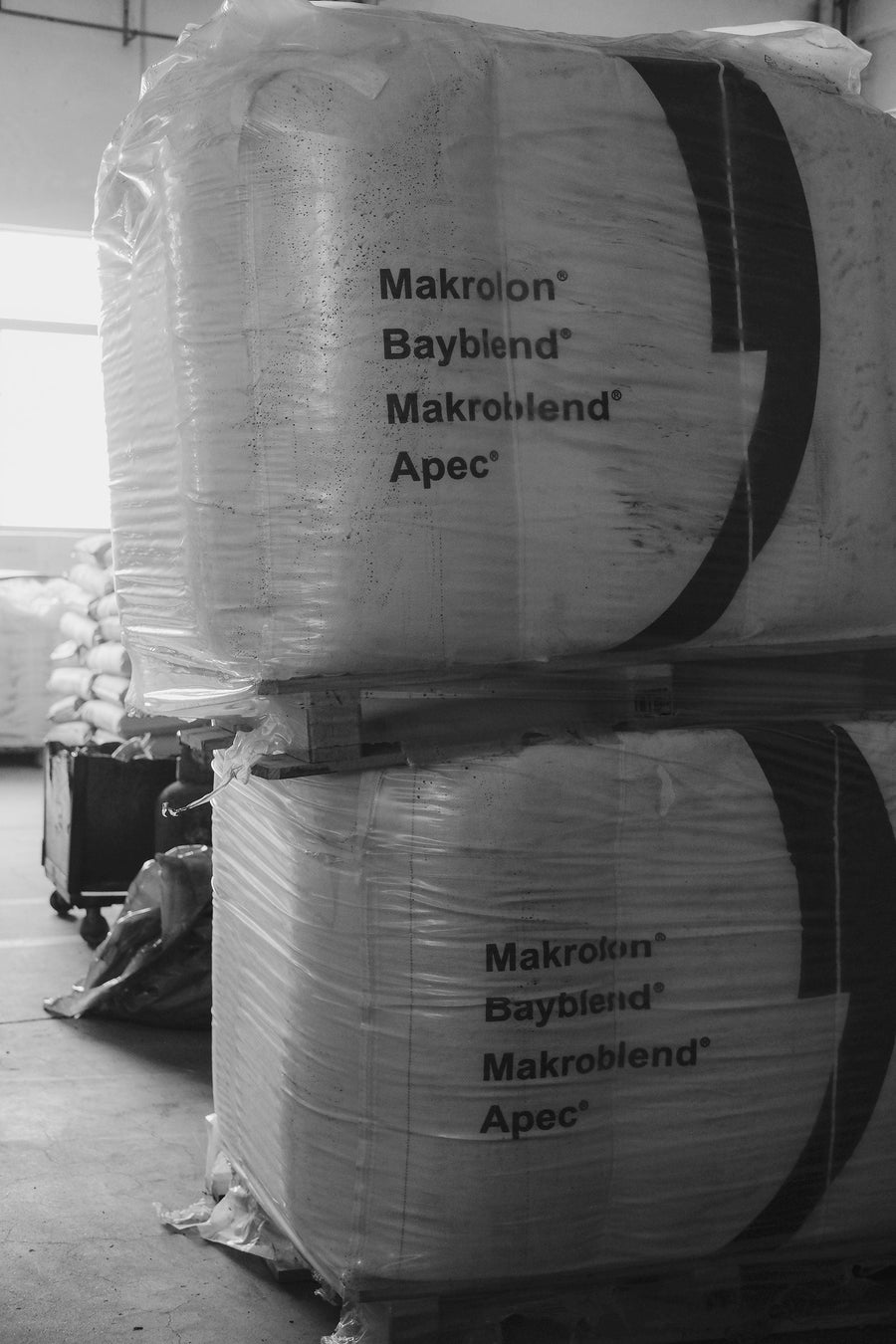 Light and unbreakable case
All our luggage cases are vacuum-formed with German Makrolon polycarbonate – a lightweight, aerospace-grade material that is nearly impossible to break. And because it's also flexible, it can absorb energy from impacts and spring back into shape – making it an extraordinarily resilient material.
See Quality Testing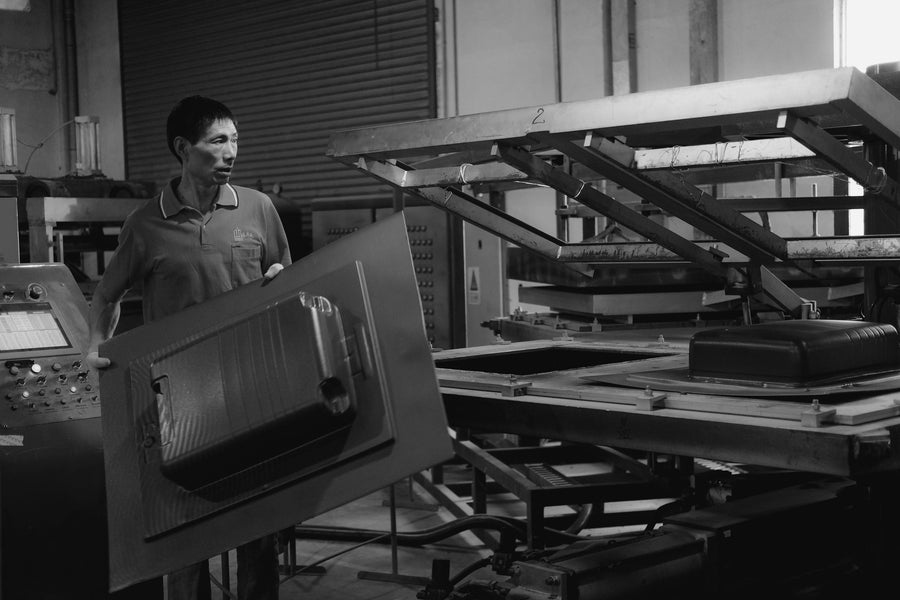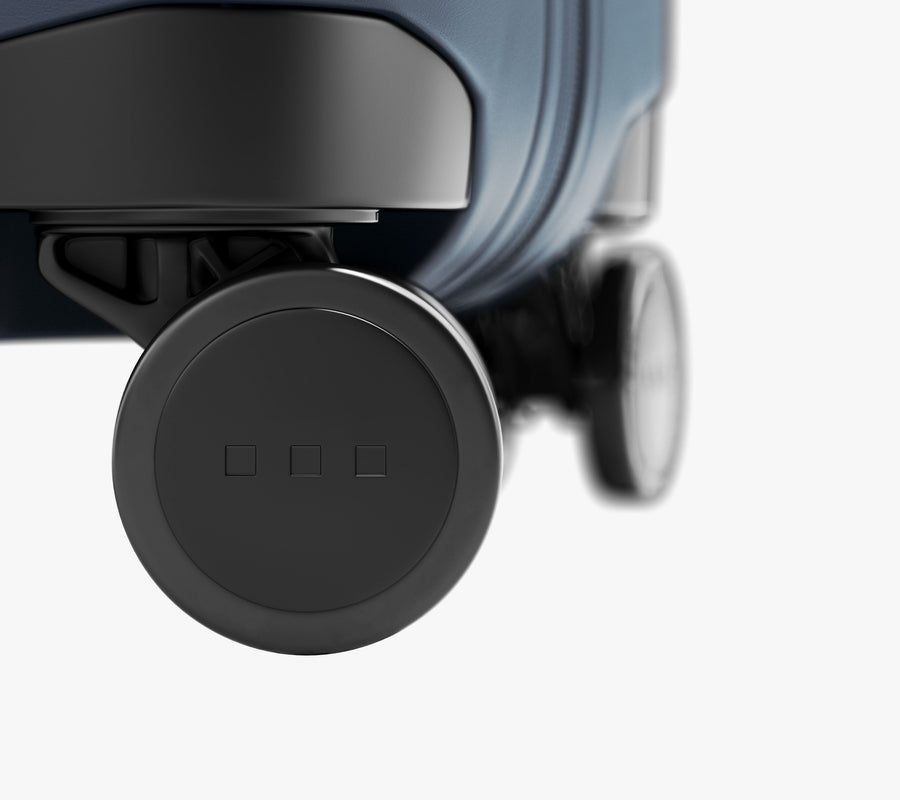 High-performance 360º spinner wheels
Wheels can make or break a suitcase. When we couldn't find existing wheels in the market that met our requirements, we got to work on designing our own. Unrivalled in performance and durability, our whisper-quiet 360º spinner wheels glide effortlessly from narrow airplane aisles to bumpy cobblestone streets, and are expertly engineered to withstand the roughest rigours of travel.
See Quality Testing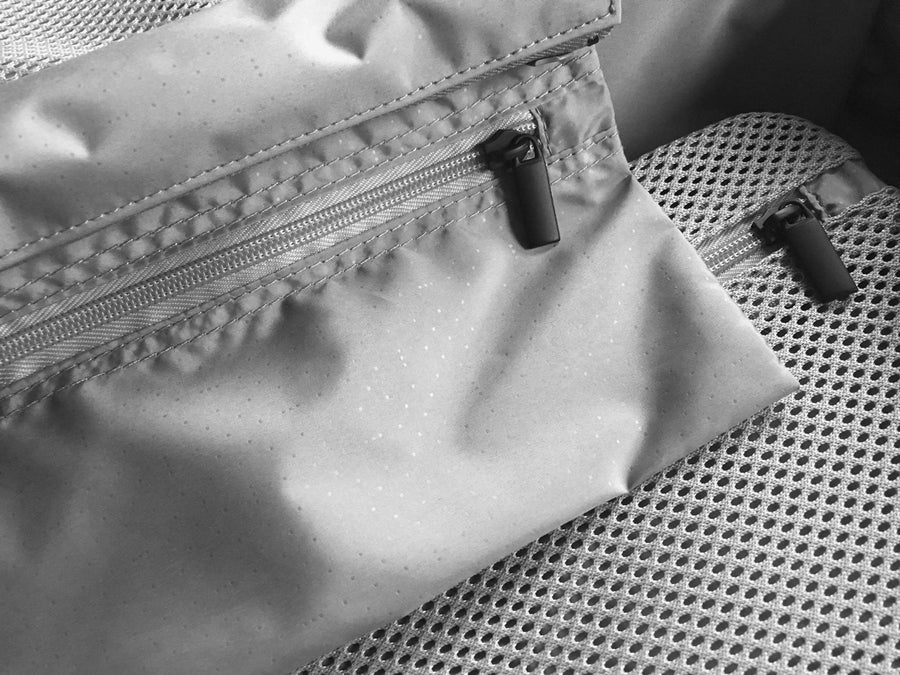 Thoughtfully considered
Beyond the practical properties of the materials we chose, we also thought about how they engage our senses. Our interiors are draped in rPET, a fabric made from recycled polyester that is durable, water-resistant, anti-microbial, and luxuriously soft to the touch. As a finishing detail, our signature pattern is debossed onto the fabric, giving it a subtle shimmer.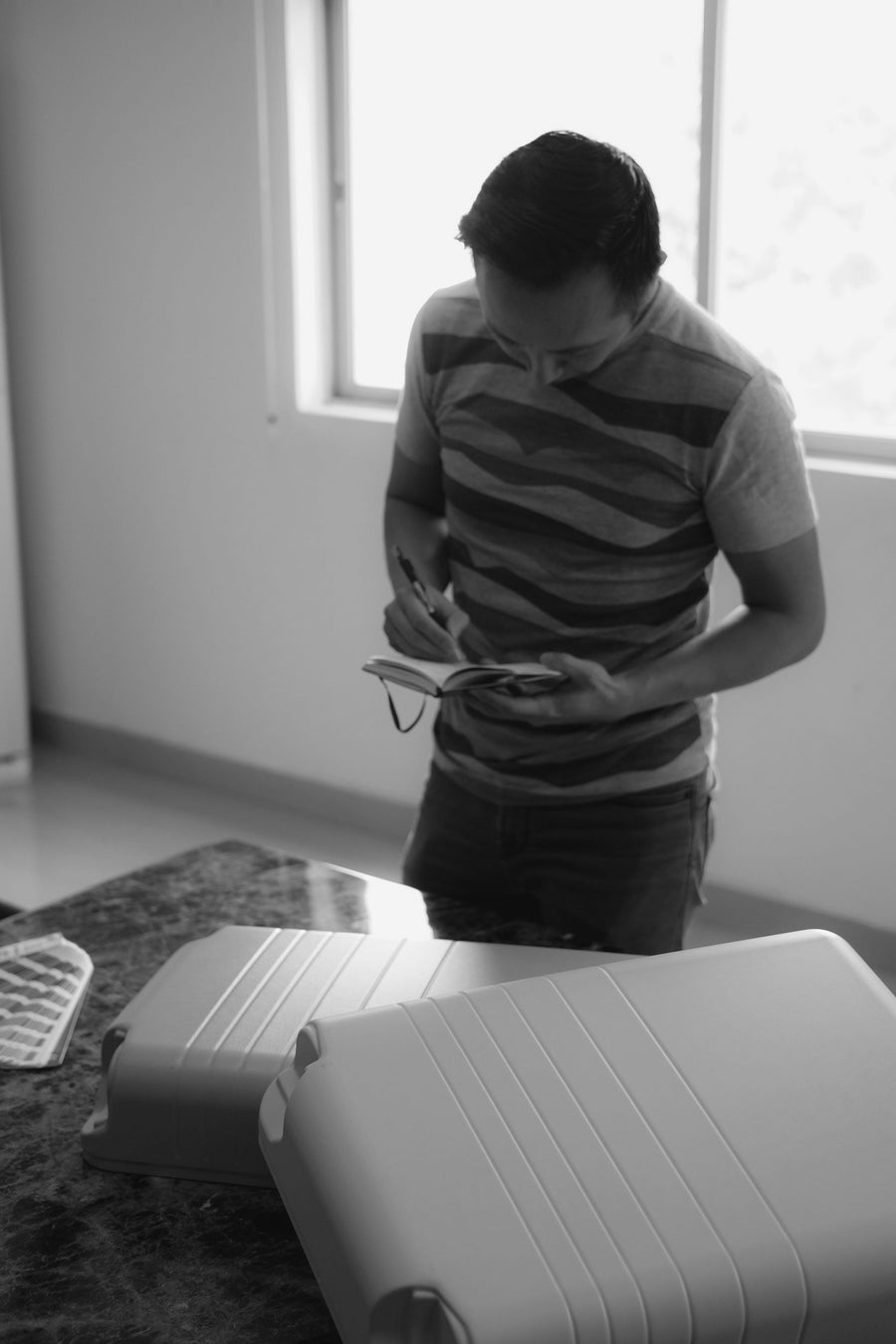 Details matter
It took more than a dozen iterations before we perfected all the details: from the refined texture and finish of the case, to the precise alignment of components, to the optimal depths of the grooves. All these things might seem unimportant to some, but to us, putting equal thought and care into the little things is how we show respect to our customers. To us, the details make all the difference.